Gyards/Ralph Myerz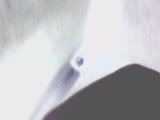 Today I was working on a show for the History Channel. I was asked to do some research and try to find a public domain image of first century Saxons wearing "sashes across their midsection called a 'gyard' which doubled as a measuring device." There is a fear in making documentaries that perhaps enough has already been said about the subject matter and that you really can't add anything new. But sometimes, when you have to go that extra mile to get what you're looking for, you know that you're doing something different. I think I can safely say that the measuring sash worn by the first century Saxons is not an overused topic, as evidenced by my search today. After two hours of searching the internet,
this image
was the best one I could find, in so much as, they are technically wearing sashes. I showed this to the other intern who was working on this project and we submitted the picture to the associate producer to show the extent to which we failed. She laughed and said (jokingly, I think) "We might have to have a little talk." Personally I would have been very impressed if they had used it anyway.
And we end this week of Radio Babylon music with some Norweigan downtempo. It's the very
special
music of Ralph Myerz and the Jack Herren Band.
Ralph Myerz & the Jack Herren Band - Casino
Ralph Myerz & the Jack Herren Band - Clouds
(source)